How does body image develop?
Answered by Deborah Newman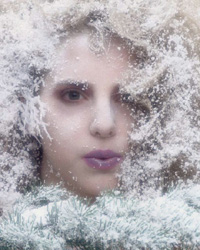 How does body image develop?
Body image is what you think you look like on the outside. Body image changes from day to day. For example, Karen is the prettiest woman in her circle of friends. When she is out to lunch with them and around town, she never struggles with her body image. She thinks she looks good and goes on with her life with little concern about how she looks. But when someone enters her world who is prettier than she is, she's flooded with insecurity. Suddenly the 10 pounds she has gained becomes an inner tube around her stomach, and she feels like the ugliest woman in the world.
Even though a part of me knows I am attractive and I get whistled at on the street, deep inside I still feel like the fat 10- year- old that no one thought was anything special.
Physical comparisons go through your mind every day. You aren't always aware of them and how they affect you. Subtle toxins have damaged your sense of self. The following exercise will help you identify what blocks you from seeing your true beauty.
Five senses overview
You developed your opinions about your body through various senses and experiences over the years. There are five main senses and experiences through which you gather the data that sums up your body image. Your body image consists of:
visual information (what you see); mental information (what you think about what you see); emotional information (feelings you associate with how you look); kinetic information (how your body functions and moves); and historical information (what you remember about how others have reacted to your body). All of this information has combined over time to make up your body image. Most of the time you are not consciously aware of these senses recording information, but they do.
Answered by Deborah Newman, Ph.D. in Loving Your Body
Excerpted from Loving Your Body by Deborah Newman, A Focus on the Family book published by Tyndale House Publishers. Copyright © 2002 by Deborah Newman. All rights reserved.